Posted on
Blog
If you have ever asked yourself, "What is a fashion photographer? ", you're probably thinking that it's someone who has an eye for beautiful clothes and a knack for post processing. While all photographers have their own style and methods, not everyone has the skills, connections, and patience to become a fashion photographer. You're probably wondering what it takes to be one of those people. So how do you become a fashion photographer?
As a fashion photographer, you'll work in a variety of settings. Typically, you'll be in a fast-paced environment collaborating with models and other designers. You'll interact with clients on a daily basis and will be required to work in a fast-paced environment. You'll probably spend the majority of your time indoors or in studios, but you'll also spend a fair amount of time outside.
A fashion photographer's job is much more than simply taking pictures. They may have to set up a shot on location, adjust the poses and use artificial lighting. You'll also have to be comfortable working in different environments, from studios to outdoors. Sometimes, you'll be hired to work in a couture presentation during Fashion Week, where the models are required to wear special attire. You'll also have to have the skills to edit the photos, as many fashion photographers do not hire an assistant to edit the images.
The skills you need to become a successful fashion photographer are a passion for fashion, a creative mind and a strong sense of timing. Whether you're shooting in a studio, on location, or using your camera in a photo shoot, it's important to be able to adapt to a variety of situations. For example, if it rains, you'll need to adjust your schedule to match.
A career as a fashion photographer requires a broad skill set. Aside from having an artistic eye and a creative vision, a fashion photographer must also be able to work in a fast-paced environment. Often, fashion photographers work with models and designers, and they must be flexible and adaptable to different situations. Their job often involves shooting outdoor photo shoots, using difficult props, and interacting with clients.
In order to become a successful fashion photographer, you should be able to manage your time well. You should be able to work with models in different environments, and be flexible. You should be able to handle time effectively. Besides learning how to manage models and natural light, you should also be able to control your lighting. If you love the outdoors, you can take photographs of exotic places in the country. The perks of a career in fashion photography are endless.
Attention to detail is very important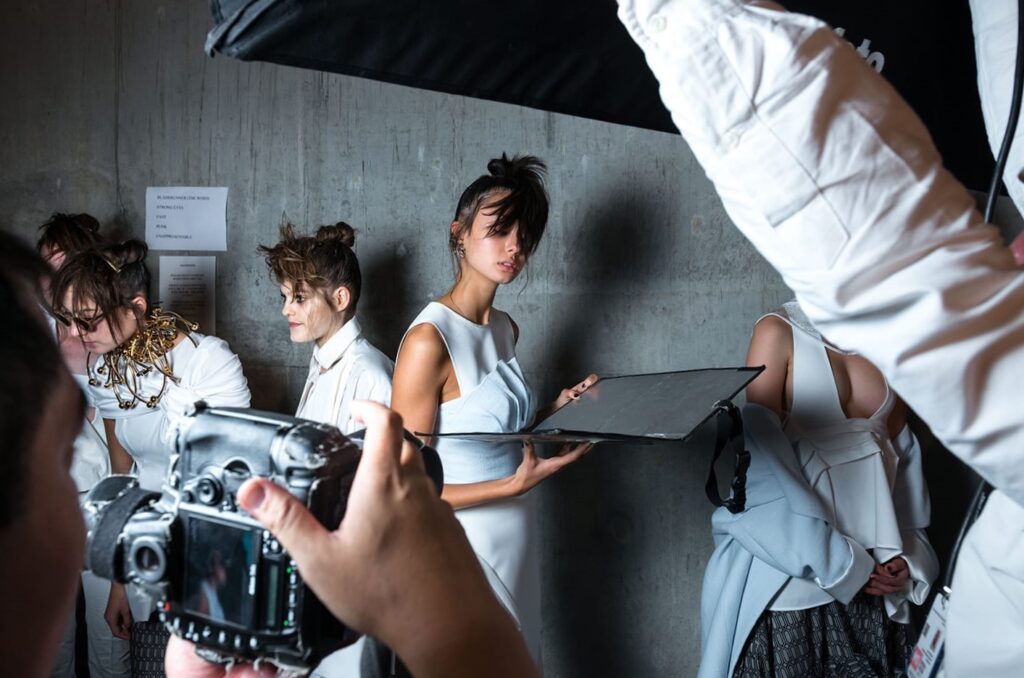 A fashion photographer needs to have great attention to detail. A good photographer can spot small details and make adjustments in the model's positioning. You must be able to speak well to make models comfortable. A good communication skill is essential for a fashion photographer. Your ability to communicate verbally with models is crucial for your work. During a photo shoot, you must know how to be a leader. You can also use your own initiative and make decisions.
A fashion photographer needs to have excellent communication skills and a great artistic eye. They need to be able to adjust their schedules to accommodate the models and their outfits. A good designer should be able to work with various types of people. A successful fashion photographer has a good sense of style, and has the ability to get along with a wide variety of people. It is not an easy job, but the pay is very lucrative!
Another important skill in a fashion photographer is their ability to work with others. They should be able to work well in a team. They should also be good at communicating with models. It is important to be friendly with your colleagues as a fashion photographer. Moreover, a good relationship with models is important when you're working with a group of people. This means that you should always treat everyone with respect, but remember that you should not be a pushover.